Reviews
Do you want to use our interior design and architecture services in Nouvelle-Aquitaine? Our customers share their experiences and will be happy to answer your questions by phone or email.
We also invite you to consult the reviews posted on Google Business and our Facebook page.
Renovation of an apartment by an architect dplg 4 rooms of 70m²
"Interior designers supported us from A to Z for our interior architecture project (visit of an apartment before purchase, study, monitoring of works). They showed listening, patience and gave us wise and sharp advice (layout, materials, budget, decoration ...). When a technical constraint arose, we were always offered intelligent workarounds. They communicated with us very regularly to inform us of the progress of the work, and they fully played their role of intermediary between the contractors and ourselves. Finally the timing and the budget were respected. In short, if it had to be done again, we would sign again with them." Julie Z
Interior architecture and interior decoration of an apartment 60m² - 3 rooms
"We called on Christophe des Créateurs d'interior for the renovation of our apartment in Lyon. It allowed us to modify the distribution of the rooms (bathroom, kitchen, living room) and carry out the renovation. His ideas were excellent. He advised us very serious artisans of the region. Even if the design phase is a bit long, once the works started, everything went without any problems or delay. The result is really beautiful and above all very pleasant to live; the renovations we like very much and will undoubtedly provide added value to our apartment if we sell it." Séverine M
Layout of a living room and bedroom
"We contacted interior designers for the refitting of our living room and bedroom. They created a great project for us: beautiful and functional at the same time. They were able to listen to us, guide us and give us sound advice. She also supervised by hand the completion of the works. Thanks to their creativity, their professionalism, their attention to detail and their keen eye for ensuring the quality of the work, we are fully satisfied with our new interior and highly recommend their services !!!!" Anne G.-C.
Complete renovation of an apartment of 115m²
"We have worked with interior designers to redo our entire 115m² apartment in Paris, a year later we are still as satisfied with the result!
Creativity, rigor, they knew how to understand us and help us while respecting our tastes and our constraints. The deadlines and planned costs were respected and the result is there.
Thank you again for supporting us in our project, we have no doubt that you will make others happy! "
Frederic D.
Renovation of a bourgeois house
"We asked interior designer for a bourgeois house renovation, including the development of a themed bar / restaurant and 3 apartments. Ronald intervened from A to Z on this professional project (visit of the property before purchase, study, administrative procedures and monitoring of works), we are very happy with the result. A really serious, responsive team, attentive and strong with proposals with very good ideas, we recommend!" Maxime R.
Renovation of a Haussmannian apartment
"We appealed to Interior Designers who knew how to listen to us and understand our desires to design a project that resembles us. The craftsmen with whom they work are very competent and efficient, we highly recommend!" Quentin Obadia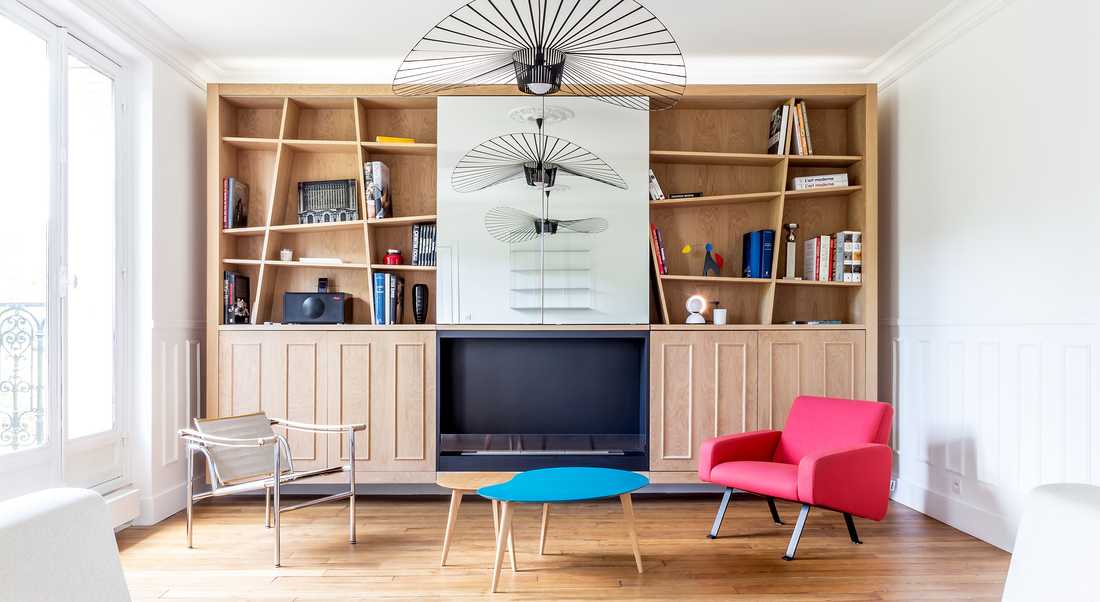 Development of a Parisian pied à terre
"Following the acquisition of a Parisian pied-à-terre, we called on the company Interior Designers and we are delighted. They were attentive to our expectations and were able to take them into account in our project. They advised us while respecting our budget." Chrystelle Pueto
Renovation of an aging apartment
"It is with enthusiasm and liveliness that we recommend the services of Interior Designers! In fact, through their professionalism, their listening skills, their common sense and their creativity, they were able to find adequate solutions for the renovation of our aging apartment. They met our expectations perfectly while offering innovative facilities to improve our daily lives. The work team then followed the planning and the budget that we had worked out together, with rigor and nevertheless realism. Today we live again in this better organized and brighter interior. Thank you !" Carine Marchand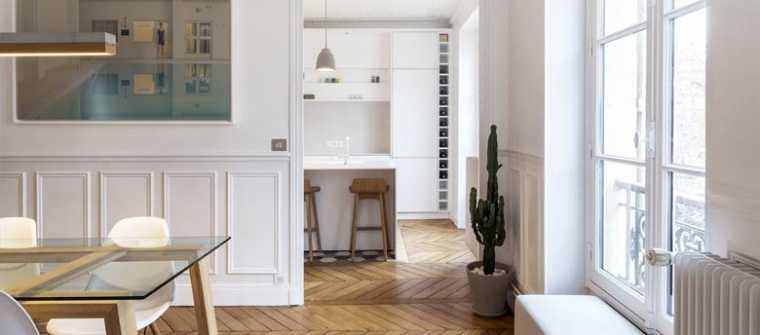 Interior architecture of a 100m² apartment
"I am delighted with the work done by the Interior Designers. Great ideas and a decoration adapted to my accommodation and my lifestyle. The project was carried out on schedule and on budget with quality work and in a warm atmosphere. To recommend without any hesitation". Christian L.
Arrangement and fitting out of two apartments
"We have worked with Interior Designers on two important occasions (rearranging our old apartment and then fitting out our new apartment) and have been completely satisfied with his work and his advice throughout our collaboration. Philippe quickly knew what we liked and guided us towards the right choices: the result combining modernity, practicality and making good use of spaces, while letting the rooms breathe. Interior designers are also very available and flexible, and have made collaboration simple and easy. We highly recommend them!" Chloé T.
Renovation of a town house
"After several weeks of research, I finally came across an architect who listened to my desires and my needs. The project proposal immediately appealed to me. The works and site monitoring were carried out on time and within the defined budget. I am delighted and highly recommend you great architects." Xavier S.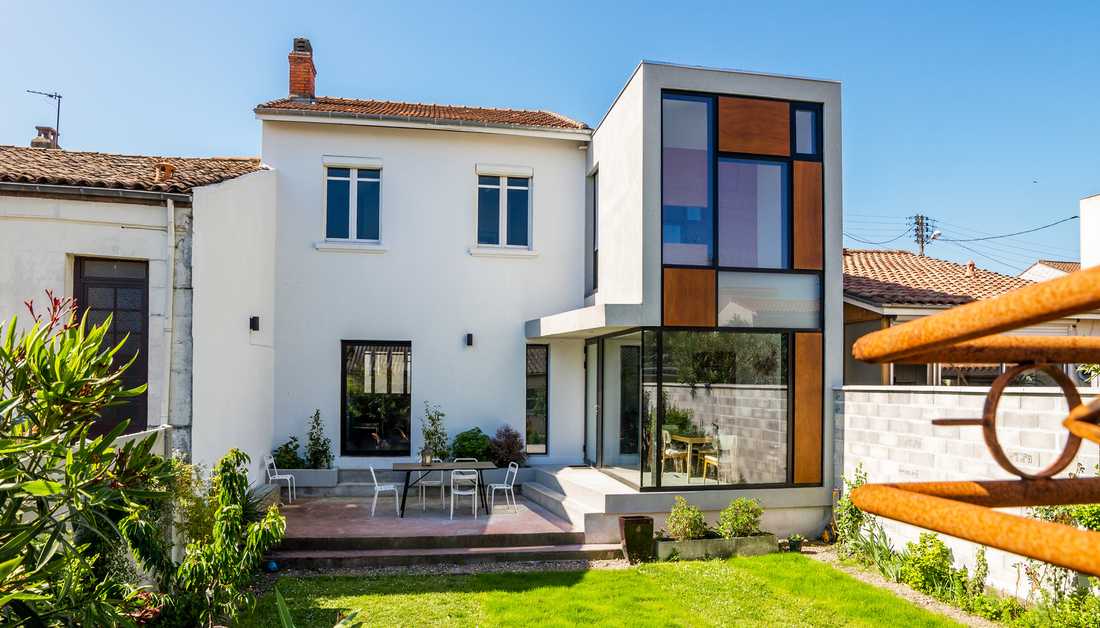 Interior architecture and interior decoration of a 99m² apartment - 4 rooms
"Very good advice, lots of professionalism and responsiveness. We will without hesitation call on Interior Designers if we are considering other works." Annie C
Partial renovation of an apartment by an interior designer
"We called on Interior Designer to redevelop our new apartment. Pierre was involved in the design and site monitoring phase. We are very happy with his advice and availability. We recommend." Vanessa L